BATTLE OF THE PHILIPPINES
12.08.41
1240 HOURS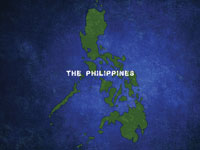 The attack on the Philippines began just a few hours after Pearl Harbor was bombed. Starting with the bombardment of Clark Field, the Japanese made several landings throughout December, at various points around Luzon. More than 40,000 Japanese troops landed on 22 December, reflecting the high priority that resource-starved Japan gave to the Philippines. US Army troops in conjunction with a Filipino detachment continued to fight while retreating southward towards Bataan. Fought to exhaustion, US troops surrendered Bataan in April 1942, and the island of Corregidor fell in May, signaling the end of all American resistance in the Philippines. Nearly 15 percent of the more than 75,000 American and Filipino prisoners of war would die on the infamous Bataan Death March. The valiant and stubborn resistance of American troops for such an extended period of time, however, provided a badly needed morale boost for men and women on the Home Front.

ORAL HISTORY
Glenn D. Frazier
(b. 1923)
Branch: US Army
Rank: Corporal
Age: 18
Station: 75th Ordnance Company
A broken-hearted sixteen-year-old, Glenn Frazier lied about his age to enlist in the US Army in July 1941. He volunteered to serve in the Philippines and was assigned to the 75th Ordnance Company, stationed in Manila. Shortly after he learned of the attack on Pearl Harbor, bombs began to fall on the Philippines. After months of resistance and the American surrenders at Bataan and Corregidor, Frazier survived the Bataan Death March and more than 3½ years as a prisoner of war. He was featured in Ken Burns' series The War.
INTERACTIVE MAP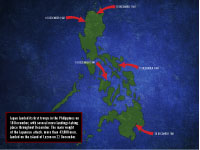 Watch the action unfold as the story of the invasion of the Philippines is told through interactive maps, oral histories and timelines.
FEATURED ARTIFACTS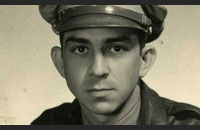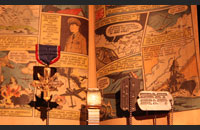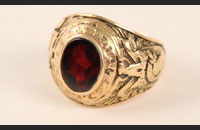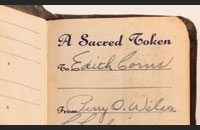 ARCHIVAL IMAGES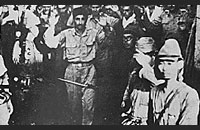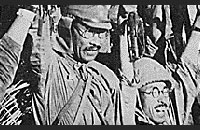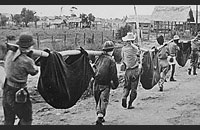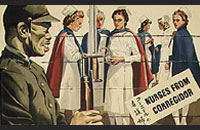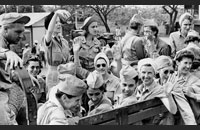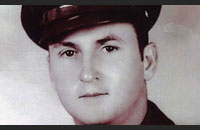 RADIO BROADCASTS