BATTLE OF WAKE ISLAND
12.08.41
1150 HOURS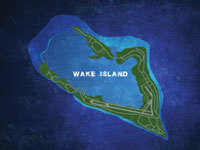 The story of Wake Island's defense throughout December 1941 is so incredible, it's hard to believe. Outmanned and under-equipped, a force of a few hundred sailors, Marines, and civilians successfully fought off a Japanese landing attempt on 11 December, costing the Japanese a destroyer. Despite having been repeatedly bombed and left to fend for themselves by the Navy leadership, they held out against insurmountable odds, only lightly armed and lacking necessary tools like radar and gun sights. The Japanese were finally able to make a successful landing on 23 December. After a day of fighting against a substantially larger force, Maj. James P. S. Devereux surrendered the island. Hundreds of servicemen and more than a thousand civilian workers were taken prisoner. Wake Island would not be reclaimed until the war ended in September 1945.
ORAL HISTORY
Jack R. Skaggs
(b. 1923)
Branch: US Marine Corps
Rank: Private
Age: 19
Station: 1st Marine Defense Battalion
Jack Skaggs joined the Oklahoma National Guard in 1938 at the ripe age of 16, and a year later enlisted in the US Marine Corps. He was shipped out to Wake Island as a Private with the 1st Marine Defense Battalion under Major Devereux. Skaggs' 5" gun battery sank the first Japanese ship of the war, the destroyer IJN Hayate. When the island fell on 23 December 1941, Skaggs was taken prisoner along with the rest of the men on Wake Island, not to be released until 7 September 1945.
INTERACTIVE MAP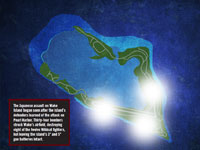 Watch the action unfold as the story of the invasion of Wake Island is told through interactive maps, oral histories and timelines.
FEATURED ARTIFACTS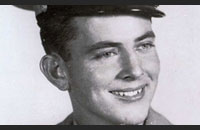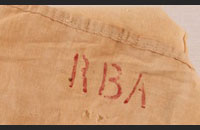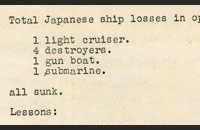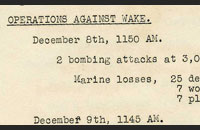 ARCHIVAL IMAGES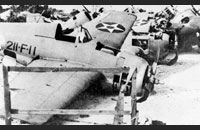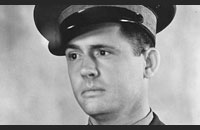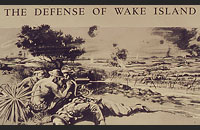 RADIO BROADCASTS